North Auckland:
Life can be hard and there are times when we can feel overwhelmed by the struggles we face. At these times we often need someone to talk to, someone who will listen to us, without judging, who can provide the extra help and support we need to get us through the tough times. As your counsellor I will work with you, to your agenda, helping you find the answers and solutions to the challenges you're facing.
Together we can
Identify the issues in the relationship and determine what you would like to improve
Increase your understanding of yourself and your partner
Improve communication, recognise unhelpful patterns of behaviour and conflict
Rebuild intimacy and connection
Create a stronger, more resilient relationship
I use a variety of approaches to help couples repair their relationships, reconnect with each other, improve their communication, resolve conflicts and build a stronger relationship to take them into the future. I'm passionate about helping people turn their vision for their future into reality and to live the best life possible.
My counselling approach is based in Collaborative therapies drawing from Narrative and Solution Focused Brief therapy and incorporating the Developmental Model and Gottman method when working with couples. I have a Master of Applied Practice, Post Graduate Diploma in Counselling, Diploma in Nursing, and a Post Graduate Certificate in Coaching, Mentoring and Supervision. I am a full member of the New Zealand Association of Counsellors and attend regular professional development and supervision.
Appointments: Presently unavailable as currently fully booked
9am-6pm Monday-Thursday
Phone or text:
Email:
Location: Northcross, North Shore
Fees:
Individuals: 60 minutes $150
Couples: 90 minutes $240
I work as a Relationship Therapist with couples and individuals, supporting them to find their way through life's challenges and the difficulties they face in relationships. I assist clients to develop their goals for therapy, find long-term solutions to their problems and explore new possibilities as they move into preferred ways of being. By employing a variety of approaches I help people re-engage and connect with each other, improve their communication skills, develop emotional and sexual intimacy, repair relationship hurts and build stronger more sustainable relationships.
What you can expect:
A collaborative, relational and solution focused approach, guided by the principals of Narrative Therapy and implementing the Bader Pearson Developmental Model of Relationship Therapy providing a proven methodology for effective interpersonal development.
I am passionate about relationship therapy and will provide a safe environment for you to talk about your situation, support your understanding of the issues you face and find meaning and hope in your experience.
My Background:
Advanced Training in The Bader Person Developmental Model of Couple Therapy
Postgraduate Diploma in Counselling
Bachelor Degree from Auckland University
Registered with NZ Association of Counsellors (MNZAC)
Committed to ongoing development and training in all areas of relationship therapy
Appointments:
Available Online (zoom) Monday, Tuesday, Wednesday and Thursday
Please phone, text or email for an appointment:
Phone or text: 021 778 392
Email: perry@inrelationship.co.nz
Web: www.inrelationship.co.nz
Fees:
Individuals: $170 incl gst) per hour
Couples: $260 (incl gst) 1.5 hour session. Payable at the end of the session. Eftpos is available but no credit card facility.
Please provide a notice of at least two working days in the case of cancellation. Cancellations of less than 24 hours and failure to attend will incur the full appointment fee.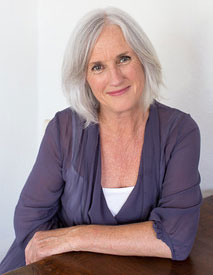 Sue Nicholls
Relationship Therapist
I am a counsellor and family therapist and have been in private practice in Orewa and Warkworth for the past 23 years.
I am particularly passionate about working with the challenges relationship brings. I work collaboratively with couples who want to make their relationships more connected by achieving goals which help create the desired changes.
I help them discover new ways of communicating and relating to each other, develop a deeper awareness of themselves and their partner, and support their growth both individually and together. I provide a safe and reflective environment for couples to share their vulnerabilities and hurts so they can deepen their trust and intimacy on every level and therefore build stronger more fulfilling relationships.
I work with a combination of approaches including the Developmental Model of Bader Pearson Couple Therapy and I also draw on The Gottman Method and Emotionally Focused Therapy to assist my clients and my practise. I undertake regular supervision, and continually invest in my professional development.
Registered Member of NZAC
Bachelor of Counselling 
Appointments: Monday and Thursday Orewa House
Wednesday The River Room Warkworth
Phone, text 021 767657 or email suenicholls@thepractice.net.nz
web: talkingworks.co.nz
Fees: Individuals $160 inc GST for 60 min session
Couples $185 inc GST for 60 min session
Payable at end of session with either eftpos or internet banking
Cancellations: Please provide two working days notice for cancellation. Appointments cancelled with less than 24 hours notice will be charged at the full rate
Central Auckland:
Online & Intensive Retreats:
I am a Clinical Psychologist and Family Therapist in my 50s who has been in private practice since 1996. For the last 15 years I have specialised almost solely in relationship therapy. I have had some training in all the major models of couple therapy and have qualified as a "Master Mentor" in the Developmental Model. I have developed a reputation as a "straight talker" and as someone who is able to cut to the heart of difficulties.
Since 2004 I have been doing couple therapy by teleconference as a means to follow up on the week-long therapy intensives I have been offering. As a result of my experience during the Covid-19 lockdown, I have decided to shift ALL my sessions (apart from the intensives) online.
As well as my therapy work, I offer training and supervision in the Developmental Model to other therapists as a Director of Relationship Therapy Inc. I also support other therapists as the coordinator of the "Sex Therapy Interest Group", a network of over 200 health professionals across Australia & New Zealand.
I am married to and work alongside, fellow psychologist Verity Thom, and we have two young adult children. We have been together for over 40 years and are still learning, so I have a strong personal interest in making relationships work well.
Appointments:
You can contact me at nic@relationshipwork.nz or leave a message at 021 27 55 799
Fees:
Couple appointments are for 90 minutes and cost $375 ($431.25 incl GST)
Individual appointments are for 60 minutes and cost $250 ($287.50 incl GST)
I have been working as a psychologist for 34 years now and am a dedicated relationship specialist and sex therapist. I work with individuals and couples online using Zoom to help them with any type of relationship problem they are experiencing.
If you want to work with me face to face I also offer couple therapy retreats – these can be anything from one weekend, two long weekends or 5 days (Mon-Fri). Each couple sees me on their own – this is NOT a group programme. Follow-up therapy is then offered online.
I work at RelationshipWork alongside Nic Beets who is also my husband of 40 years. I have focused on working with relationship problems for 23 years now and I love to make a difference in this important area of people's lives.
I work with the full range of relationship issues: Conflict, communication, infidelity, loyalty, step parenting, difficult exes and extended family, life challenges (stages, transitions, grief, loss and illness), parenting issues, impact of alcohol, drugs, gambling, any sort of sexual issue (desire issues, pain, arousal problems etc).
I am known for my forthright and down to earth attitude to working with relationship issues. I work with focus and intent and my clients say they appreciate how actively I guide them rather than just let them do all the talking. I have a map and I like to offer that understanding and guidance.
I have trained to an advanced level in the Crucible or Passionate Marriage approach with David Schnarch and Ruth Morehouse in America and have extended this with my training with Nic Beets and Paula Dennan in the Developmental Model of relationship therapy. This has added so much to my toolkit for helping my clients resolve their difficulties and make the changes they want in their relationships.
Fees:
My hourly rate is $250/hour (287.50 incl GST). I normally see individuals for either an hour or an hour and a half.
Couple sessions are usually an hour and a half and so the fee for that is $375 (431.25 incl GST). For people with a sense of urgency or a big problem to solve I also offer 3-hour sessions or two sessions a day.
Couples also have the option of working with me in person in a 2- 5- or 6-day Intensive Couples Retreat at the beautiful Waihi Beach. Costs for this vary depending on what you are looking for. Please contact me to discuss.
Online Appointments:
Monday to Friday in working hours – first appointment 9 or 9.30am, last appointment 4.00pm
Contact details: Verity Thom
Email: verity@relationshipwork.nz
Phone: 021 27 55 799 (confidential voice message system)
Website: www.relationshipwork.nz